Car Insurance For Someone Moving Out Of State
Discover essential tips for transitioning your car insurance when moving states. Simplify the process and ensure perfect coverage.
Compare Quotes in 2 Minutes
Secured with SHA-256 Encryption
If you are relocating, you will likely need car insurance for someone who moved out of state. Relocating to a new state can be an exciting adventure, but it also requires adjusting to a new set of laws and regulations. Each state sets its own independent auto insurance laws. Car insurance regulations and rates vary significantly across states. Finding the right policy for your new home state is crucial to maintaining adequate coverage at an affordable price. Follow these tips to get the best car insurance when moving states.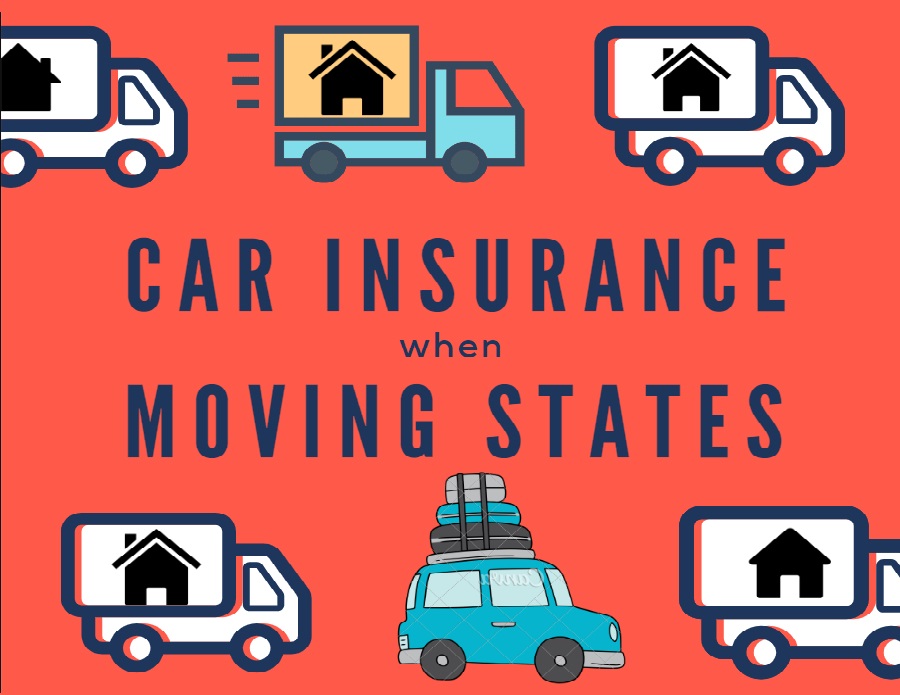 Understand How Moving States Affects Your Auto Insurance Policy
Moving to a different state can significantly impact your auto insurance policy in several ways:
Variation in Insurance Rates: Different states have varying insurance rates due to differences in risk factors, such as weather conditions, road safety, crime rates, and the frequency of accidents. States with higher rates of accidents or theft may have higher insurance premiums. Additionally, some states allow insurance companies to consider factors like credit score, occupation, and education level when setting rates, while others prohibit using those factors.
State Minimum Coverage Requirements: Each state has its own minimum coverage requirements for auto insurance. Minimum liability coverage requirements differ. For example, Florida requires only $10,000 in bodily injury liability coverage per person, while Alaska requires $50,000. When you move to a new state, you'll need to adjust your policy and make sure you meet your new state's minimums.
Changes in Coverage Needs: Depending on where you're moving, your coverage needs might change. For instance, if you're moving from a rural area to a city, you might want to increase your collision coverage due to the higher risk of accidents. The rate of uninsured drivers varies by state. So, in states with a high number of uninsured motorists, having uninsured motorist coverage is more critical. The amount of personal injury protection (PIP) required also differs by state. Review your new car insurance requirements when moving states. Know how your new state's rules impact your coverage needs.
Potential for New Insurance Provider: Not all insurance companies operate in every state. If your current provider isn't available in your new state, you'll need to find a new one. Even if they do operate in your new state, it's a good opportunity to shop around for better rates or coverage.
Tips to Save on Your Auto Insurance When Moving Out of State
While it's common for auto insurance rates to vary when moving out of state, there are actions you can take to save on your premium. Let's check the most relevant ones below.
Shop Around for New Car Insurance When Moving States
Quotes from your current insurer may be higher in your new state. Be sure to compare multiple car insurance quotes from new companies in your area as you may find a better deal. Review quotes from both national carriers like Progressive and State Farm as well as regional insurers like Erie and Mercury Insurance.
Local agents and insurers that are more prominent in your new area may offer lower rates. A national insurer may not be the most competitive choice if its market share is lower in your new location.
Online comparison tools like the one on this website can easily show quotes from multiple insurers at once. But also connect with local agencies who know the market well.
Additionally, consider bundling renters or homeowners insurance with auto to maximize savings if switching insurers. Some companies offer hefty bundling discounts.
Compare Quotes in 2 Minutes
Secured with SHA-256 Encryption
Review Policy Limits and Deductibles
Adjust liability limits if required by state law. Increase them if recommended or if you have more assets to protect now.
Raise comprehensive and collision deductibles to save money if you have enough savings to cover out-of-pocket costs in a claim. Or lower deductibles if state laws demand more coverage than before.
Update the insured driver list on your policy and any additional vehicles. Remove any old drivers or cars you no longer own. Add new household members or vehicles.
Review gap insurance needs if you have an outstanding auto loan. Gap policies pay the difference between the car value and the remaining loan amount if the car is totaled.
Leverage All of the Available Discounts
Take defensive driver courses approved by your insurer for premium reductions. Some states mandate car insurance discounts for completing approved courses.
Install an anti-theft device, usage-based telematics app, or vehicle safety tech approved by your insurer for possible breaks.
Increase your credit score before shopping for quotes if your new state allows credit-based insurance scoring. Excellent credit earns the largest discounts.
Reduce mileage for a lower rate if you have a shorter commute or downsize the number of vehicles owned.
See if you qualify for any affinity group, good driver, good student, or loyalty discounts from insurers.
Understand State Auto Insurance Requirements Before Buying a New Policy
Moving to a new state means learning new car insurance requirements. Here are key facts about auto insurance laws in some states:
State
Bodily Injury Liability Requirements
Property Damage Liability
Type of System
Florida
$10,000 per person
*Not required, but highly recommended
$10,000
No-fault state
California
$15,000 per person/$30,000 per accident
$5,000
At-fault state
Texas
$30,000 per person/$60,000 per accident
*Uninsured motorist coverage opt-out allowed
$25,000
At-fault state

New York
$25,000 per person/$50,000 per accident
$10,000
No-fault state
Illinois
$25,000 per person/$50,000 per accident
$20,000
At-fault state
Pennsylvania
$15,000 per person/$30,000 per accident
$5,000
Hybrid insurance system (drivers choose between a no-fault and a fault-based system)
Ohio
$25,000 per person/$50,000 per accident
$25,000
At-fault state
Georgia
$25,000 per person/$50,000 per accident
$25,000
At-fault state
North Carolina
$30,000/$60,000 bodily injury liability
$25,000
At-fault state
Michigan
$50,000/$100,000 bodily injury liability
$10,000
No-fault state
Examples of Car Insurance Quotes for Sample Driver Profiles After Moving States
32-Year-Old Single Woman Moving from Maine to California
| Geico Policy in Maine | New Geico Policy in California | Farmers Quote in California |
| --- | --- | --- |
| $68/month | $112/month | $102/month |
29-Year-Old Married Man Moving from Utah to Florida
| Progressive Policy in Utah | New Progressive Policy in Florida | State Farm Quote in Florida |
| --- | --- | --- |
| $78/month | $105/month | $98/month |
57-Year-Old Married Couple Moving from Illinois to New York
| Allstate Policy in Illinois | New Allstate Policy in New York | Liberty Mutual Quote in New York |
| --- | --- | --- |
| $110/month | $192/month | $159/month |
24-Year-Old Single Woman Moving from Pennsylvania to North Carolina
| Nationwide Policy in Pennsylvania | New Nationwide Policy in North Carolina | Farm Bureau Quote in North Carolina |
| --- | --- | --- |
| $102/month | $127/month | $117/month |
Conclusion
Relocating to a new state requires re-evaluating your car insurance to make sure you have adequate, affordable coverage that meets your new state's regulations. Take time to shop around and find a policy tailored specifically to protect you in your new home. With a little research, you can secure the right insurance for your move and save hundreds in the process.
Compare Quotes in 2 Minutes
Secured with SHA-256 Encryption