Start a Free Homeowners Insurance Quote Today!
Compare Quotes in 2 Minutes
Secured with SHA-256 Encryption
Incredible as it may seem, the big insurance companies have yet to navigate through outdated systems and processes that have dragged on during the almost 300 years of the insurance industry's existence. Many times it takes a titanic effort to make even minor process improvements. Unfortunately, this means customers continue dealing with the same service issues for decades, including high insurance costs. This is how Bamboo Insurance was born, determined to reinvent insurance solutions.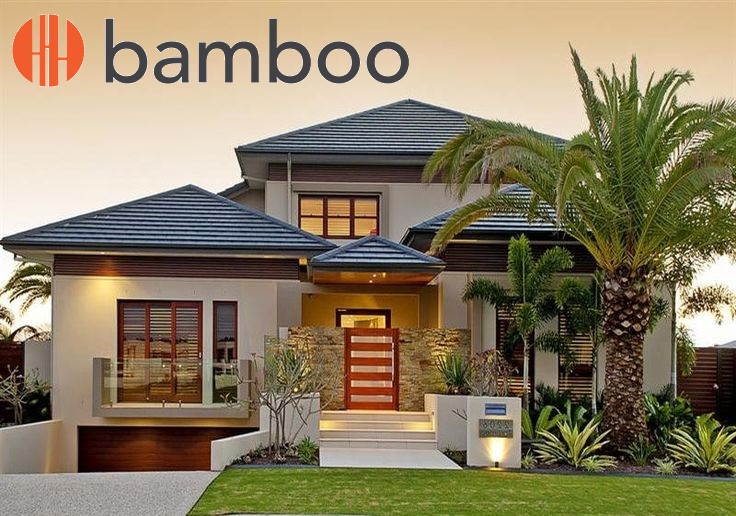 Company History and Goal
Bamboo's current CEO, John Chu, has been in the insurance industry for many years of his career. He had seen how large and consolidated companies could not get rid of the canons established for decades. High costs and far-from-excellent services resulted from decades of an outdated insurance system.
This is how nine insurance industry veterans, trying to find a more transparent insurance company, launched Bamboo Insurance in June 2018.
Bamboo's founders say they don't intend to reinvent the wheel, but rather improve it, adding a smooth and pleasant experience for their customers.
This is how Bamboo relentlessly seeks to take the worry out of those customers who trust them to insure their homes. With a passion for service, the company's mission remains focused on a customer-first mindset and strives to offer flexible services and remove barriers in customers' paths.
Bamboo Insurance Overview
Bamboo specializes in providing property insurance and specialty property coverage. It is an insurance company established on the principles of client defense and transparency in services. It is a newly formed organization backed by some of the largest organizations in the property insurance industry, including Sutton National, Palomar, Snapsheet, Socotra, and Cape Analytics.
Unfortunately, many people don't take the time to think about their home insurance. Advantageously, however, Bamboo uses technology to engage its customers and drive them toward its insurance products. The fundamental premise of the company is to differentiate itself from everything the traditional insurance market represents.
Bamboo Insurance policies are meant to be personalized and simply set up through a fully transparent service. Plus, they offer low monthly payments and easy payment schedules on all product lines.
Bamboo Insurance Availability
After nearly four years of founding, Bamboo Insurance has almost 50,000 customers and $50 million in premiums written through its personal home insurance in California.
However, Bamboo will be able to operate in all states except Hawaii and Alaska. This is the result of the recent acquisition of First American Property and Casualty Insurance Agency.
Insurance Products
Check out what Bamboo Insurance offers include below:
Homeowners Insurance – This coverage protects homeowners from losses to their personal property and homes. It also covers some types of injuries or damages to third parties for which the homeowner is held liable.
Personal Umbrella – This type of personal liability insurance covers claims in excess of regular personal property and home insurance and some types of injuries or damages to third parties for which the homeowner is held liable.
Earthquake Insurance – This other supplemental coverage protects the policyholder against property damage caused by earthquakes that are not included in the traditional homeowners' policy.
Flood Insurance – Supplemental coverage that protects homeowners in high-risk flood areas from rising water levels damage not covered by homeowners policies.
Commercial Insurance – Covers your business property, general liability, professional liability, Commercial Vehicles, E&O, and more.
Renters Insurance – Covers theft, vandalism, certain natural disasters, bodily injury, and other losses to a person living on someone else's property.
Condominium Insurance – This insurance provides protection against repair costs and losses, including your personal belongings, for a condominium unit with or without an HOA.
Auto Insurance – Coverage that protects drivers from damage to the vehicle they own or drive, as well as losses associated with operating a personal vehicle.
Bamboo Insurance Rates
Bamboo insurance policies may have higher than average coverage rates in some cases. However, there are always options that will get you lower insurance premiums.
By exploring the different discounts you may qualify for and combining multiple Bamboo policies, you're sure to pay much less annually.
The relationship of the company's agents with their clients and the service they offer make Bamboo clients feel helped in obtaining lower premiums and better coverage. With your insurance agent, you will be able to explore the different options you can count on and significantly improve your rates.
This is how Bamboo has achieved a large number of homeowners who are satisfied with their home insurance and who renew their policy with the company year after year.
Customer Service
Bamboo Insurance's customer service stands out for sustaining four fundamental premises:
Transparent Service – The company strives to help its clients understand the scope of the coverage they have obtained without tricks or deception. This includes knowing the types of coverage, deductibles, items that may be excluded from coverage, and coverage limits.
Ease – Bamboo offers a "best-in-class" operating system for policyholders and agents that makes it easy to get coverage through the latest technology.
Support and service – While the policy is in force, the client receives the highest levels of support and service, especially if they suffer a loss.
Affordable Quality Insurance – The company combines affordable rates and flexible coverage options to meet the insurance needs of a wide range of customers.
Bamboo Insurance Contact
Address: 7050 Union Park Center, Suite 400 B
City: Midvale
State: Utah
ZIP Code: 84047
Website: https://bambooinsurance.com/Bamboo Insurance Phone Number: (833) 922-6266
Email: customerservice@bambooinsurance.com
Sales: (833) 722-6266
Email: sales@bambooinsurance.com
Website
Bamboo tries to offer the best possible experience in buying insurance through the company's website. Customers can get quotes, explore different insurance programs, make premium payments, and file a claim after an incident. In addition, customers can dispel many of their doubts through the Frequently Asked Questions section or by contacting a company agent directly.
Conclusions
Bamboo Insurance was born and has developed while trying to reinvent insurance solutions in its short life. Its purpose is to improve processes through technology, making each customer's experience unique and pleasant.
Since its founding, the company has focused primarily on property insurance and specialty property coverage and has done well. It is still a newly formed organization. However, Bamboo has been endorsed by some prestigious organizations in the property insurance industry.
Its premise of transparency in the process makes the difference from other traditional insurers. This is how the company's agents tirelessly try to make each client know exactly the scenarios in which their coverage is not enough to cover them.
Now that you know about Bamboo Insurance, it's time to compare quotes from regional and national carriers. Compare home insurance quotes just by entering your ZIP code below. Find the company that best suits your insurance needs and save on your insurance policy.
Compare Quotes in 2 Minutes
Secured with SHA-256 Encryption