Flood insurance coverage is issued by the National Flood Insurance Program or "NFIP."
Company Trusted For Over 25+ Years
Secured with SHA-256 Encryption
Many people that are in the process of buying their first home and some who already own a property mistakenly believe that their Homeowners Insurance policy covers flooding. The truth in most cases is that flooding is not included. Flood insurance coverage is issued by the National Flood Insurance Program or "NFIP." The reality is, depending on where you live and what type of mortgage you have, you may be required to carry it.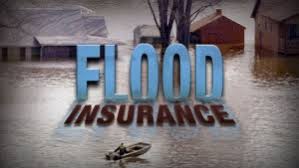 More than five million homeowners have coverage for flooding or water damage. If the area in which the property is located is prone to flooding, to qualify for a mortgage, you must purchase this added insurance protection. 
Unusual weather, in addition to human-made accidents such as underground water pipe breaks, can happen anywhere. In the US, extreme floods can occur in just about any region and often do. Roughly 25% of flood insurance claims come from areas that are not considered high-risk areas. All this, of course, means that you should consider getting this coverage, even if you are in a low-risk region.
How Much Does Flood Insurance Cost?
Lots of consumers are confused about flood policies and how much extra adding this coverage will cost. The national average for home flood insurance will cost you about $400 per year. This amount breaks down to a little more than $33 per month. However, if you live in a low-risk area, you could pay as little as $120 per year or $10 monthly.
Conversely, if you reside in a hazardous area with frequent floods, you can expect to pay around $2,000 yearly or $167 monthly. The general claim in the United States is more than $4,000, so it might be wise for you to play it safe and get insured. Get a free quote today and compare multiple homeowners insurance quotes in just a couple of minutes.
Flood Insurance Policies
A typical homeowner policy will not cover you for water damage as a result of flooding. However, you can still buy a policy through an insurance company. However, the policy will be issued by the "NFIP" or National Flood Insurance Program, which is federally funded. Your plan will include up to $250,000 for structural repairs to your home and $100,000 for the contents inside. If you need additional coverage amounts, you can buy coverage from a few select companies.
If you are thinking of getting your home covered, don't hesitate. Living in a coastal region like Florida and find out that a hurricane is coming your way, you will not have time to buy any coverage. You can not purchase the coverage because there is a 30-day delay on all policies so that people do not get a flood policy at the very last moment.
Additional coverage
In several coastal areas like Florida and Louisiana, many residents' homes are exposed to potential hurricane water damage every few years. As a result, many home insurers have provided additional coverage called hurricane deductibles onto homeowners policies. You should thoroughly review your policy as the deductible may be up to 5% of your home's value.
So if you have a $500,000 home that was catastrophically damaged in a hurricane, you could be responsible for paying a $25,000 deductible. You might want to purchase additional coverage and forgo the hurricane deductible altogether. As with any coverage, you should shop throughout to find the best coverage and the lowest rates.
Cheap Flood Insurance
There are not as many insurers who offer flood coverage as there are for automobiles. Nonetheless, you should start your search for cheap flood insurance online. Most insurers have special rates for online customers and discounts like bundled coverage for a policy that combines both auto and home insurance. Start your free home insurance quote now and design a custom policy that covers your home completely. Most customers save an average of $250 a year on their coverage by shopping online. Get started now and see how much you can save.
Flood Insurance
Company Trusted For Over 25+ Years
Secured with SHA-256 Encryption