Citizens Home Insurance Quotes
Compare quotes with our Citizens Insurance Quote tool and get low rates from $39 per month. Start saving today!
Compare Quotes in 2 Minutes
Secured with SHA-256 Encryption
Home Insurance Quotes
You need to make sure you protect your home and its contents from any foreseeable disaster. After all, your home is not just your castle but likely one of the most significant investments you will ever make. At our website, Citizens Insurance, we can assist you in finding the right Home Insurance policy for your needs. Securing the right coverage for your home with the help of Citizens Home Insurance can provide full protection for your investment. You should carefully consider the type of coverage you buy as well as the policy limits. Using our insurance comparison tool, you can get our Citizens Home Insurance quotes to insure your home at an affordable rate and easier than ever.
To begin a quote, just enter your zip code and answer a few simple questions. Once you submit your application, you will be matched with up to ten rate quotes.
Secured with SHA-256 Encryption
How To Save on Home Insurance Coverage 
Let's take a close-up look at ways to save on homeowners insurance coverage while getting the policy that is right for you. Our Citizens Homeowners Insurance tool can assist you in obtaining affordable coverage and solid protection, whether you live in Michigan, Ohio, Florida, California, New York, Illinois, or any other state in the United States.  
To save more on home insurance:
Raise the deductible

– many people choose a $1,000 deductible. A deductible is simply the amount you are required to pay before the insurance pays out after a claim is filed. Raising it to $2,000 can lower your premiums by 5% or more.  

Bundle Auto and Home – bundling is one of the best ways to save money on homeowners insurance. You can save around 5% by bundling your homeowners and automobile coverage with one insurer.  
Install advanced security devices –

In recent years, millions of homeowners have installed affordable video-based security systems that can provide 24/7 surveillance and which link directly to the police. Installing additional deadbolts on all doors and installing sprinkler systems can help you get cheaper rates.   

More your home more resistant to disasters

– You can lower your premium cost by installing shatterproof glass and shutters. If you live in an earthquake-prone area, such as California, having the foundation of your home reinforced can earn you a nice discount.

Shop Around –

Use comparison sites like our Citizens Home Insurance that will give you up to ten quotes for the coverage you are looking for. Make sure to check any company's financial health with services like A.M. Best before buying a policy.     

Consider Group Coverage

– If you work with a large employer, chances are they will have a group insurance program. If so, you can often save 10% or more.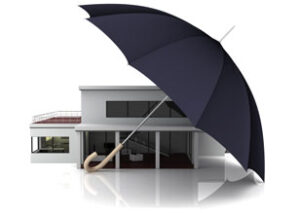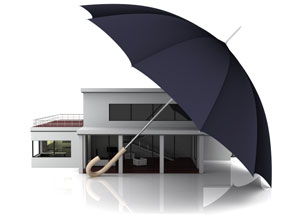 Home insurance costs continue to trend upward, especially in Florida, where natural disasters are more common. In the last decade alone, the average home insurance cost has risen by about 50%. In recent years, rates have gone up, especially in areas prone to natural disasters like Florida. The current national average policy cost is now over $1,200 per year in the U.S. This average breaks down to about $100 per month.  
Keep in mind that this is just an average of all 50 states in the USA. Some states have barely increased at all, while others, like Florida, have almost doubled. Florida's rates have grown a great deal due to several catastrophic hurricanes that caused billions in damages. Also, there's been an increase in sinkhole disasters in the Sunshine State. These catastrophes have caused rates to spike in some areas more prone to sinkholes.
Florida Residents Pay More for Homeowners Coverage
Many insurers were either forced to raise rates in the Florida market or pulled out altogether due to heavy losses. Louisiana and Texas car insurance premiums are 40% or more above the average. Louisiana has seen an increase in rates due to Hurricane Katrina and other natural disasters. Residents in coastal areas with a recent history of costly storms have seen the most significant increases in pricing over the past few years.
There are still some states that have meager average homeowners insurance rates. Idaho residents pay an average of only $50 monthly, and Utah residents only pay $783 per year or about $65 per month. This figure is about 40% of Florida residents' average premium cost. Many Midwestern states like South Dakota and Michigan also have cheaper homeowners costs. Get free home insurance quotes today, and compare multiple rates in a matter of minutes.
Best Home Insurance Coverage
You should carefully review these four categories before buying homeowners insurance coverage:
Company (Check reviews and complaints) 
Coverage
Price
Claim history
Financial Stability of the Insurer
Whenever you buy insurance, you are putting trust in the company you are doing business with, which in the event you make a claim, there will be money available to compensate you. Choosing the right home insurance company is just as important as purchasing the proper coverage. 
It would help if you did your due diligence on any carrier you plan on insuring your home with. Go to sites like A.M. Best and research the financial strength of each company. Make sure they have a B or better rating. If you notice any insurer with a D or lower financial rating, stay away from it.   
If you are getting auto insurance, you can probably get away with a B or maybe even a lower rating. However, this is your home we are talking about and all of the contents inside. It makes sense to be super careful when deciding on a carrier. Only entrust your home insurance with quality and financially stable companies. Also, make sure each insurer has been in business for at least ten years and research their claim history.
Home Insurance Advice
The coverage you buy should cover the actual cost of replacing your home if a total loss occurs. For example, let's say your home is appraised at $300,000. However, in the case of a total loss like a fire, it might cost $325,000 to rebuild. You also need to take a proper inventory of your home contents and their total value. It's a good idea to take a digital camera or film each personal asset you plan on adding to your policy.
If you live in a high-water damage risk area like Florida, you can add flood insurance to your policy or purchase it directly through an agent recommended at FloodSmart.gov. 
If you are moving and are looking at several homes you're considering buying, get a home insurance quote before you decide. At our Citizens website, you can get an online quote in about five minutes using your smartphone or call toll-free to speak to a licensed agent.
Pricing Is a Huge Factor You Should Carefully Take into Consideration
Rates can vary significantly between each company, so you need to compare multiple quotes, to get the lowest price for the coverage you need. The best way to research the lowest rates is by getting a free online quote. You can compare multiple rates online and choose the companies that have the cheapest rates. Get your quote now and start comparing home insurance quotes in minutes. 
Once you have found a company with low prices and excellent financial strength, do a few more minutes of research. Ensure the company has a quality website that allows you to make payments online and has claim updates on the site. Check the company's claim response rankings with research firms like J.D. Power. Some carriers have 24/7 service and immediate application response. If you are ever in a bad situation, like a tornado that has left you homeless at 3 in the morning, instant claim assistance is super valuable.
Make Sure You Get All the Discounts You Qualify for
You can save a lot of money by bundling both your home and auto insurance policies with one insurer. You can get even better rates by installing alarm monitoring systems and fire detectors throughout your home. If you add fire-resistant materials to your home, you can save even more. 
Taking advantage of discounts can help you save hundreds per year. If you compare Home Insurance quotes, you can easily apply for several discounts that can save you hundreds per year.
Now that you know how to buy quality coverage, it's time to compare side-by-side quotes from top providers by using our Citizens Home Insurance comparison tool. Check out the best rates for the coverage you need and lower your home insurance costs.
Compare Quotes in 2 Minutes
Secured with SHA-256 Encryption