Sublimity Insurance Review
Take advantage of Sublimity Insurance Company plans and coverage add-ons. Find the policy you need at the price you deserve. Call today and get a quote.
Compare Quotes in 2 Minutes
Secured with SHA-256 Encryption
QUICK FACTS
Sublimity Insurance was established in 1896 to protect Sublimity, Oregon farmers.
From its inception, Sublimity has been managed with care and caution.
United Heritage Financial Corporation bought the firm in 2003.
Sublimity stands out since it offers a variety of add-on coverage options.
At Sublimity, you won't receive a quotation online. Instead, you'll have to call.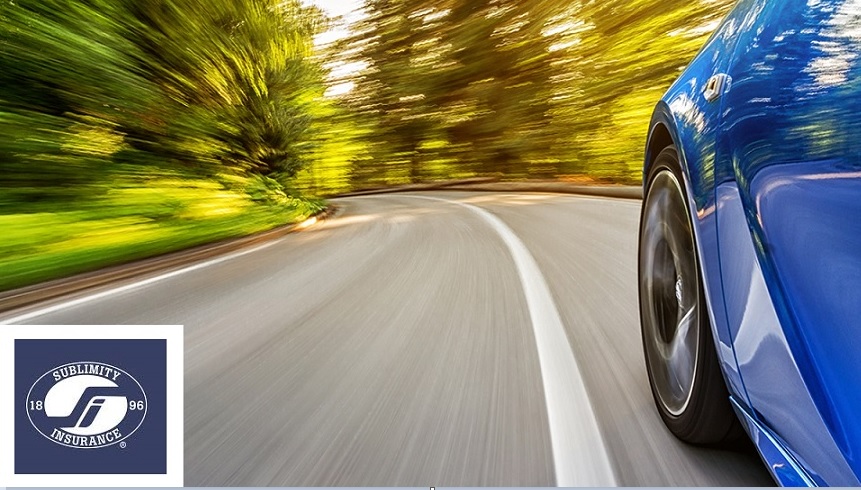 Sublimity Insurance Overview
Sublimity Insurance Company is among Oregon's oldest insurers, founded in 1896 when the state's terrain was predominantly rural. The primary goal was to assist farmers in Sublimity, Oregon, obtaining adequate coverage at a reasonable cost. They quickly formed the "Farmers Fire Relief Association of Sublimity," mutual insurance in which policyholders own 100% of the firm. The company was named Sublimity, was since it was established in Oregon.
Since its inception, Sublimity has practiced meticulous, cautious management, allowing it to withstand harsh storms for decades. A further name change occurred in 1954. The company was renamed Sublimity Fire Insurance Co. The firm name was abbreviated to Sublimity Insurance Co. in 1972, which was the latest name modification.
Sublimity Insurance Company
United Heritage Financial Corporation bought the firm in 2003 and has been instrumental in UHFG's subsequent expansion. Sublimity employs UHFG resources, including investment specialists and information technology management, to boost the effectiveness of its product lines and client retention in an ever-changing, dynamic market. The institution's established business ideas, which were introduced in the late 1890s, are still valid today and have put it on a solid footing going ahead.
Sublimity Insurance Contact
Address: P.O. Box 219, Sublimity OR 97385
City: Sublimity
State: Oregon
ZIP Code: 97385
Phone Number: (800) 424-2491 (Toll-Free)
Website: https://www.sublimityins.com/
Sublimity Insurance Locations
Independent insurance brokers now market the firm's insurance products in 3 northwestern states. They include:
Oregon
Idaho – commenced writing policies in this state in 1991
Utah – was certified in Utah in 2008
Call a Sublimity Insurance representative if you reside in one of these states and would like a free quotation.
Compare Quotes in 2 Minutes
Secured with SHA-256 Encryption
Insurance Products
Sublimity offers five basic insurance lines, including:
Farm Insurance
Rental Properties
Umbrella Coverage
Sublimity Car Insurance Coverage
Vehicle insurance is a well-liked option. There are three primary coverage options:
Liability Only
Comprehensive
Collision
Customers can choose between split limits and single integrated limits for liability insurance when purchasing automobile insurance. Although their prices are not as low as those offered by other large discount companies like Esurance, they are competitive and provide a variety of discounts that allow customers to purchase car insurance for under $100 per month or a little more.
Coverage Add-Ons
The various add-on choices given by Sublimity are one of the critical advantages of purchasing an automotive insurance policy from the company.
Roadside Assistance: Should your car break down, run out of gas, or you are locked out, this optional coverage is critical. Sublimity offers some of the most affordable Roadside Assistance plans available.
Rental Reimbursement: The company provides some of the industry's top claim solutions. This covers reimbursement for rental car expenditures, whereas a policyholder's vehicle is being serviced.
Coverage for Auto Loans and Leases: Several individuals nowadays use auto loans or leases to finance their automobiles. This policy will pay out the outstanding lease payments or car loan debt if you are involved in a severe car accident that "totals" your vehicle.
Special equipment: Most individuals modify their automobiles after they acquire them. It might include things like wheelchair hydraulic assistance, high-priced exhaust, and a whole lot more. The policy will cover any damages incurred as a result of these improvements.
Uninsured Motorist Protection: There are more uninsured motorists than you would believe on the road. Getting Uninsured Driver Coverage to your policy is one of the best decisions you can make. It is simply a few bucks a month at Sublimity, but it may spare you tens of thousands of dollars if an uninsured motorist hits you and provokes bodily injuries and serious car damage.
Auto Insurance Discounts
You can save some big bucks with Sublimity Insurance Company's several discounts.
Bundling Discounts: If you own multiple vehicles and are a homeowner, you can save hundreds per year by bundling.
Good Driver Discount: Good drivers can save 10% and more with Sublimity. Call an agent to get a quote if you have a clean driving record with no accidents.
Accident Waiver: If you have been insured with Sublimity for years, you may qualify for a surcharge fee if you get into an accident.
Good Student Discount: Students with high GPAs (over 3.5) can save 5% and more.
Drivers Education: If you complete a certified driver's education course, you can save up to 10%.
Sublimity Home Insurance
Sublimity provides a wide choice of alternatives for you, whether you're a homeowner in need of reliable coverage or a tenant. The firm provides a variety of alternatives to cover private property and liability policies.
You may consult with a Sublimity Insurance representative in person or over the phone, and they will go through your home insurance concerns with you. You can get flood insurance and replacement cost protection for a lower price than most competitors.
Customers may combine Sublimity Homeowners Insurance with Sublimity Car Insurance to save a lot of money. Because you won't acquire a price online, call an agent for an estimate over the phone.  
Our Take On Sublimity Insurance Co.
Sublimity Insurance Company has a 4.5 out of 5-star rating after thoroughly assessing numerous websites. The company has one of the most significant claims departments of any major insurer, and they go out of their way to assist every client with any problem, no matter how large or minor.
Sublimity pays attention to its client's demands and, more significantly, addresses problems promptly.
It's well worth your time to acquire a quote if you reside in Oregon, Utah, or Idaho and require vehicle or property insurance. Sublimity is a well-established corporation with excellent customer service, supported by United Heritage, its parent organization.
The main disadvantage is that they are not always the cheapest. Get an estimate for all of your insurance requirements right now. Input your zip code to get started.
Compare Quotes in 2 Minutes
Secured with SHA-256 Encryption