Country Financial Insurance Review 
Read our honest review to help you make an informed decision!
Compare Quotes in 2 Minutes
Secured with SHA-256 Encryption
Country Financial Insurance Overview
Country Financial is a group of U.S. insurance and financial services providers, offering a range of products including auto, home, life, health, and business insurance, as well as investment and retirement solutions. Established in 1925 with a focus on serving farmers, the company has expanded its horizon to serve both rural and urban customers, while maintaining a strong presence in agricultural communities.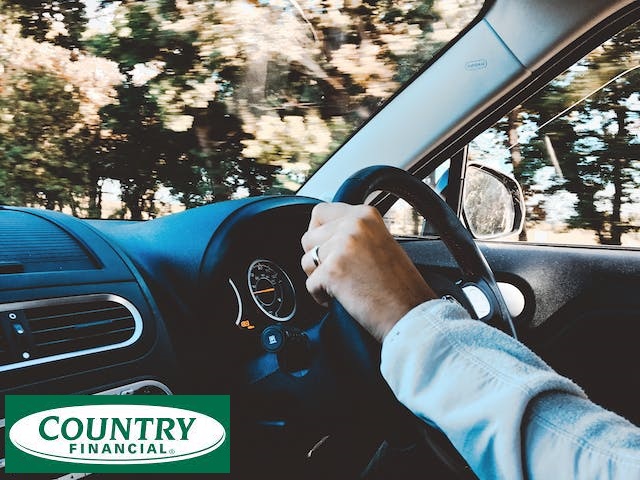 Country Financial Insurance Location
Headquartered at 1701 Towanda Avenue, Bloomington, Illinois, 61701, Country Financial manages assets exceeding $20 billion and protects over one million policyholders across 19 states. Boasting a workforce of approximately 4,000 employees, Country Financial is considered a large regional insurer. In addition to its headquarters in Bloomington, the company operates in over 900 locations across the Midwest and South.
Customer Service
In terms of customer service, Country Financial agents generally receive positive reviews for being helpful and responsive. Many agents are said often go the extra mile to understand the unique insurance requirements of their clients. In instances where an agent might not have an immediate answer to a specific question, they forward it to an agent who will respond.
Country Financial provides customer service over the phone as well as options to respond via email. Wait times when contacting customer service tend to be short. Overall, Country Financial gets a B+ for customer service.
Communication with Country Financial is facilitated via phone or email, with most customers highlighting brief waiting periods when reaching out. Given its performance in this domain, Country Financial merits a B+ grade for customer service.
Country Financial Car Insurance Rates
Each age group has distinct needs and driving experiences, and Country Financial addresses these differences with tailored solutions. Understand the specific offerings, discounts, and recommendations for each group, helping you make well-informed decisions about Country Financial auto insurance coverage.
Car Insurance Rates for Teen Drivers
Insurance for teen drivers tends to be pricey due to their limited experience. However, Country Financial provides several discounts to help reduce costs.
Discounts and Rates
Their " Steer Clear" program provides teens with up to 20% off auto insurance if they maintain a B average in school and complete a defensive driving course. Multi-policy discounts are also available if teens are on a parent's policy. On average, teen drivers pay about $340 per month or $4,080 per year for basic auto insurance with Country Financial. These are rates based on typical limits and deductibles for Georgia teen drivers with minimum experience.
Deductible and Coverage Recommendations
In terms of deductibles, teens generally benefit from higher deductibles of $500 or $1,000 on collision and comprehensive coverage to reduce monthly payments. However, parents may prefer lower deductibles (e.g., $250 to $500) to minimize out-of-pocket costs in the event of an accident. Country Financial offers both options.
For third-party insurance coverage, recommended limits for teens are 50/100/50 for $50,000 per person, $100,000 per accident bodily injury, and $50,000 for property damage. Uninsured motorist coverage should match liability limits. Standard options are available, but higher 100/300/100 limits provide more protection.
Country Financial Car Insurance Rates for Adult Drivers
Discounts and Rates
Adult drivers over 25 can qualify for more discounts with Country Financial to reduce costs like multi-car, safe driver, and bundling home and auto policies. With this company, adults may receive up to 15% discounts for bundling home and auto insurance.
Average monthly payments for standard auto insurance range from $120-$150 with Country Financial, based on factors like age, driving record, and location.
Deductible and Coverage Recommendations
Deductibles for adults may be $500 or $1,000 for collision and comprehensive depending on preferences for premiums versus out-of-pocket expenses. Liability and uninsured motorist coverage can be increased to 100/300/100 for better protection. Additional options like rental reimbursement and roadside assistance are affordable to add. Adults with clean driving records may also qualify for accident forgiveness to prevent rate hikes after a minor incident.
Country Financial Insurance Rates for Seniors
For those 55 and older, Country Financial offers some of their best rates, reflecting their driving experience and safety habits.
Discounts and Rates
Average monthly payments for seniors are around $100 with Country Financial, making it one of the cheapest insurers for this demographic.
Savings of up to 15% are available for drivers who complete a certified safety course and 5-10% discount for bundling auto with home insurance.
Deductible and Coverage Recommendations
Higher deductibles of $1,000 help reduce premiums along with potential reductions in collision and comprehensive coverage depending on the value of the vehicle. Liability and uninsured motorist coverage should remain at the recommended 100/300/100 limits.
Seniors benefit from medical payment coverage and increased bodily injury limits. Rideshare coverage is also important for seniors who drive for services like Uber. For retirees traveling extensively by car, full replacement cost without depreciation is recommended on comprehensive coverage to protect assets.
Customer Feedback and Insurance Strength
Overall, feedback on Country Financial Insurance is mixed but generally positive. Many policyholders report good experiences with helpful local agents; however, some express concerns about inconsistent claims processing. The company's size and long history provide stability, but occasionally, this also leads to bureaucratic hassles.
Country Financial appears strongest in auto and home insurance for rural and suburban consumers. The company consistently has some of the lowest rates among all insurers in the markets it serves. With attentive customer-driven agents and efficient claims handling, Country Financial can potentially provide quality insurance solutions for customers at rates most competitors simply can't match.
Claims Process
When it comes to claims handling, Country Financial has received mixed reviews from customers. Many customers report satisfactory experiences, with claims adjusters responding promptly and payments being issued in a timely manner. However, some customers have complained of delays in processing claims and poor communication from adjusters. According to the National Association of Insurance Commissioners, Country Financial has had below-average complaint ratios for auto and homeowner insurance compared to other national carriers.
Final Words on Country Financial Insurance
Country Financial offers competitive pricing and discounts for drivers of all ages. Teens and adults should focus on bundling policies, choosing higher deductibles, maintaining good driving records, and comparing quotes annually to find savings. Mature drivers receive the best value based on experience and by taking advantage of multiple discounts. Drivers can customize options to match their driving habits, which can save them even more.
To compare rates where you live, enter your zip code and fill out an online application in about four to five minutes. Get your ride insured for less today.
Compare Quotes in 2 Minutes
Secured with SHA-256 Encryption