Narragansett Bay Insurance Company Review
Looking for the best Home Insurance Policy and add-on coverage options? Call a Narragansett Bay Insurance agent today and get a quote!
Compare Quotes in 2 Minutes
Secured with SHA-256 Encryption
Narragansett Bay Insurance Company
Address: 1301 Atwood Ave #316e
City: Johnston
State: Rhode Island
ZIP Code: 02919
Phone Number: 800-343-337 (Toll-Free)
Email: claimsmail@nbic.com
Website: https://www.nbic.com/
Year Founded: 1981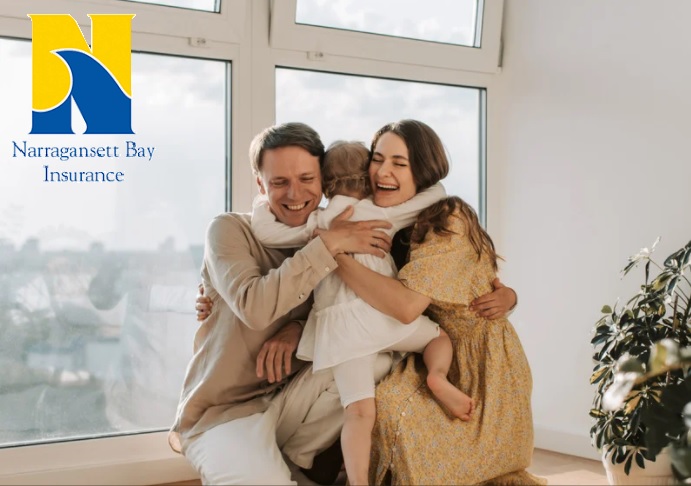 Narragansett Bay Insurance Company Overview
Narragansett Bay Insurance underwrites home insurance policies and related services to several states on the East Coast. The carrier was founded in 1981 and is currently headquartered in Johnston, Rhode Island. 
Since its founding, Narragansett Insurance has only sold homeowners coverage and did not get into other lines like life and auto insurance coverage. This strict focus has allowed it to develop coverage options and services that many other providers simply don't offer.
States that Narragansett Insurance Operates In
Narragansett's products are sold through a network of licensed and independent agents. As of 2022, the company operates in seven states. These include:
Rhode Island
Deleware
Connecticut
Maryland
Massachusetts
New Jersey
New York
If you live in one of these states, you cannot get a quote online at the company's website. To get a quote, call an agent today.
Narragansett Homeowners Insurance
Whether you have a high-value property worth millions or a small starter home that needs affordable coverage, Narragansett Bay Insurance Company can get you covered with competitive rates and protection plans that go above what most other insurers offer.
Often, a home is the single largest investment a person will make, and it needs the proper insurance to protect it fully. Narragansett Bay can develop customized insurance plans for a client's specific coverage needs. The insurer focuses on providing tailored matched home insurance policies that fit each client's unique needs.
Narragansett Homeowners Insurance Coverage
Narragansett Insurance covers various types of properties.
Single-Family Homes
Vacation or Secondary Homes
Duplex Homes
Rental Properties
Manufactured Homes
A Narragansett homeowners insurance policy will cover your property from most events, including:
Fire
Lightning Strikes
Most weather Related events
Coverage is wide-ranging and also provides for:
Theft of Personal Property – such as the loss of jewelry
Personal Liability Coverage – if someone is injured while in your home
Rental Assistance – while your property is being repaired
While this level of coverage is suitable for most homeowners, Narragansett Bay also has extended protection known as the Mariner Plus Endorsement. This enhanced protection covers:
Greater personal liability coverage for medical payments
Higher limits for home contents
Coverage for expensive repairs relating to sewers and drains
Coverage for extensive tree removal costs
Expenses resulting from identity fraud
All in all, the Mariner Plus Endorsement covers a homeowner with just about anything that could happen. This includes everything from someone being injured inside the home, to pipes freezing or breaking, to the home destroyed in a fire. This enhanced coverage is reasonably priced, and it can be a smart choice for properties costing over $1 million. To get a free homeowners quote, call an agent today.  
Personal Umbrella Insurance
An umbrella policy protects against large judgments made against you. For the ultimate protection, Narragansett Bay Insurance Company offers umbrella coverage. This wide-ranging plan insures you against loss as a result of a large judgment. 
For example, a child drowns and dies in your swimming pool, and you're sued for $3 million. With an umbrella policy, you will be covered up and to the policy's limits.    
Umbrella coverage is above and beyond the coverage limits set forth in the homeowners policy. Contact an agent to learn more.  
Home Systems Protection
Above and beyond umbrella coverage, Narragansett offers Home Systems Protection. This is added on coverage to the homeowner's policy and covers equipment if it breaks down.
The most common breakdowns include expensive items, such as a heating or air conditioning unit. With most homeowners insurance policies, these items will not be covered, but adding on this optional coverage can be a smart move, especially for homes with equipment that is older than ten years old.
It might not be wise for newer homes to get it added onto the policy, as some items are still under warranty from the manufacturer. Call an agent today for a free over-the-phone quote to learn more about all the added-on coverage options.   
Available Discounts
Narragansett Bay Insurance Company offers several home insurance discounts. To see what discounts you qualify for, call an agent.
Discounts for Renovations
Increased Deductible Discount
Policy Renewal Discount
Alarm and Enhanced Safety Devices Discounts
Narragansett Bay Insurance Website
The insurer has a modern and easy-to-navigate website located at NBIC.com. The site has wide-ranging information and policy options on all coverage types. In addition, current policyholders can file a claim and check their claim status all online.
Only agents can access a separate Narragansett Bay Insurance login on the site. One thing new customers can't do on the site is get a Narragansett home insurance quote. Many national, larger insurers provide online quotes and then direct customers to an agent.
It would be optimal if a website visitor could get a free homeowners insurance quote or estimate before contacting an agent. Not having online quotes is the only major drawback of the Narragansett Bay insurance website.  
Management Team
Tod Hart is the company's current chief executive officer. Mr. Hart has years of experience in the insurance industry.
Kirk Lusk is the chief financial officer. Mr. Lusk has been involved in insurance operations for more than 25 years.
Brendan Voss is the insurer's chief claims officer.
Contact
Narragansett Bay Insurance Company
Toll-Free 800-343-3375
1301 Atwood Ave #316e
Johnston, Rhode Island 02919
---
Mailing Address
PO BOX 820 Pawtucket, Rhode Island 02862
---
Business Hours
Monday – Friday 8:30 AM to 4:30 PM Eastern Time
Current Claims or to start a new claim: claimsmail@NBIC.com
---
Narragansett Bay Insurance Rating
The company has been fully audited and reaffirmed by Demotech Inc., a leader in financial audits. Demotech has given Narragansett Insurance a rating of "A, Exceptional."
This high score demonstrates the company is in rock-solid financial standing and has the ability to pay out large claims if severe weather events affect the region it serves.
Conclusion
For homeowners on the East Coast, Narragansett Bay Insurance Company has some of the best home insurance coverage of any provider. The insurer offers several add-on coverage options that provide thorough home protection at competitive rates. 
The only drawback is they are not the cheapest insurer, and you can attain comparable coverage through larger insurers such as State Farm. So, enter your zip code and fill out a five-minute application to compare homeowners insurance rates near you. Save more on homeowners coverage today.