Let's take a close look at AMCO Insurance's history and the types of coverage they provide.
Compare Quotes in 2 Minutes
Secured with SHA-256 Encryption
AMCO Insurance Company Details
Address: 1100 Locust Street, Des Moines, IA 50391, USA
City: Des Moines
State: Iowa
ZIP Code: 50391
Phone Number: 515-280-4211
AMCO Insurance Company Overview
What is AMCO Auto Insurance, and what coverage do they provide? Look closely at AMCO and learn about the insurer's history and current business.
AMCO traced its roots to its founding in Iowa back in 1959. AMCO is now a part of Allied Group Inc., a Nationwide Mutual Insurance Company division. Today, AMCO is headquartered in Des Moines, Iowa, and, as part of Allied Group, is one of the largest employers in the area. There are over 2,500 employees on the insurer in Des Moines alone. AMCO primarily underwrites property and casualty insurance lines.
This review will help you learn about AMCO insurance, its product offerings, and how to contact the company. If you are in the process of comparing companies like AMCO for the best auto insurance rates, you can get free online quotes at any time. To start comparing quotes, enter your zip code in our quote form and fill out an application.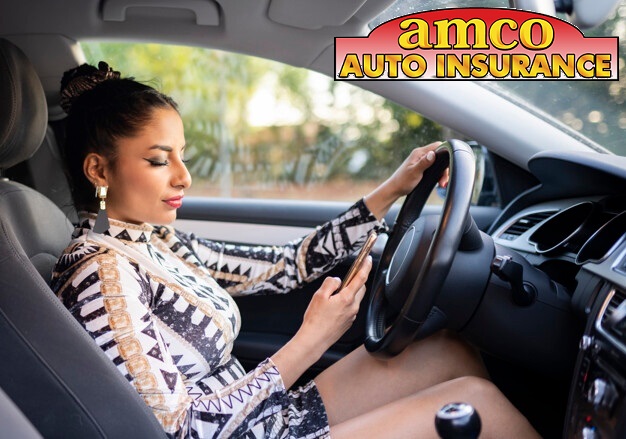 AMCO Availability
AMCO is a subsidiary of Allied Insurance Group and operates under their guidance. With the popular slogan "on your side," the insurer focuses on providing quality insurance coverage at affordable rates and dedicated customer service.
AMCO is licensed to sell insurance in 32 states across the U.S., including the populous states of California and Texas. You can get covered with AMCO in Arizona, California, Colorado, Delaware, Georgia, Idaho, Illinois, Indiana, Iowa, Kansas, Kentucky, Michigan, Maryland, Minnesota, Missouri, Montana, North Carolina, Nebraska, Nevada, New Mexico, North Dakota, Ohio, Oregon, Pennsylvania, South Dakota, Tennessee, Texas, Utah, Virginia, Washington. Wisconsin, and Wyoming.
Fast Facts about AMCO Insurance Company
AMCO is a mid-size insurer that sells property and casualty insurance.
AMCO has an A+ rating with the Best Insurance Reports company ratings. Here are a few facts about the company:
AMCO uses licensed agents to sell its products
AMCO has annual revenues of over $4 Billion
AMCO CEO is Jerry Jurgensen and the President is Kirt Walker
Compare Quotes in 2 Minutes
Trusted For Over 25+ Years*
AMCO Coverage
The type of coverage you get, and the limit amounts are essential aspects of buying auto insurance. You should notice that auto insurance is mandatory in all 50 states. This means if you operate a vehicle, you must insure it. Most states, like Texas, set minimum coverage that a driver must carry. In the state of Texas, the minimum coverage amounts are as follows:  
$30,000 in liability coverage for bodily injuries per person in an incident you caused or are responsible for
$60,000 in total bodily injury for two or more persons that sustained injuries in the accident that you caused
$25,000 for damages to property as a result of your actions
You will likely need better coverage while getting cheap AMCO car insurance for rates as low as $45 per month. You must get comprehensive coverage if you finance a vehicle or lease it. AMCO has excellent rates on comprehensive coverage that is below the national average.
Whatever type of auto insurance you decide on, AMCO can get you covered. Call a licensed agent today or get a free online quote.  
In addition to liability, collision, and comprehensive coverage, AMCO has optional coverage, including:
Uninsured motorists
PIP or Personal Injury Protection
Medical Payments Coverage
AMCO also has free roadside assistance on many insurance plans. This is a feature that many other competitors don't have. You want a policy that protects your assets if you get into a severe accident with significant injuries. As stated previously, carefully decide on the type of coverage and limit amounts.
AMCO Car Insurance Rates
Many people only look at price when deciding on an insurance provider. AMCO has a solid reputation of not only offering low cost auto insurance but backing it with reliable coverage and excellent customer support. AMCO offers good coverage at rates often below the national average. Our research using a Toyota Camry with a four-cylinder engine is what we found comparing the different types of AMCO coverage and rates.
| AMCO – Types of Car Insurance Coverage | AMCO – Average Annual Car Insurance Rates |
| --- | --- |
| Comprehensive coverage | $147.23 |
| Collision coverage | $274.58 |
| Liability coverage | $501.41 |
| Full coverage | $938.27 |
You should keep in mind these are only national averages for AMCO. Your rates will vary depending on many factors that, include:
Your Age and Driving Record
The Vehicle You Drive
Where You Live
Homeowner or Renter
The Type of Coverage You Need 
AMCO Insurance Discounts
AMCO offers many discounts customers can use. AMCO does not have as many discounts as larger competitors like Progressive, but a few are worth mentioning.
Safe Driver Discount
Senior Citizen
Military and Veteran Discount
Accident-Free Discount
Low Mileage
Good Student Discount (Applies to active students with a GPA of 3.5 or higher)
Acceptable Payment Methods
AMCO has several convenient options that customers can use to pay their bills. These include:
Debit Card
Credit Card
Electronic Check
Checks by Mail
Wire Transfers
AMCO Website
The main AMCO website is AMCO.net. You can pay, check your policy, print out I.D. cards, and get an auto insurance quote on the company's website. The new AMCO website also has a popular blog with many posts on auto insurance and how to save money while getting the best coverage possible. You can also use the AMCO site in Spanish, which is a big help for the many Latino customers the company serves.
You can call an agent from 9 AM to 6 PM central time during regular business hours and get an AMCO car insurance quote.
AMCO Insurance Reviews
Overall, AMCO has excellent reviews. The company has a dedicated staff that takes the time to develop an insurance plan for each client. AMCO also has a good track record of paying out claims on time and in full. There is not much information about AMCO with the BBB, but that could mean that not many policyholders have issued complaints to the agency.
The company, on many surveys, gets about 4.8 stars out of 5. That is an excellent rating, with thousands of active customers across 33 states.
Final Takeaway
AMCO is an excellent mid-sized insurer that offers low-cost liability, collision, and comprehensive insurance through a network of helpful agents. If you live in one of the 33 states the company serves, it would be worth your time to get a quote and compare AMCO to other insurers. Based on our study, AMCO auto insurance was cheaper than the national survey in almost every state.
Now that you know about AMCO car insurance, it's time to compare rates. Start comparing free online car insurance quotes and find the cheapest rates from regional and national carriers. Save more with direct pricing and see exclusive deals from our partners. Start comparing by entering your zip code and filling out a simple application. Save hundreds on the coverage you need.